Condition: Frederico quest must have been completed.
In Ghostdom, Frederico and Roca want to convince Mooter to be good like Frederico is. You will find him muttering to himself next to two guards. You soon find out the muttering is Mooter taking power from "Hell's Power Stone", and Mooter sends his guards to attack you.
There are four guards with about 900hp each.
Finish the first fight and Mooter will get angry and harness the power of the stone and summons "Snake Woman" with her snake 'babies' to attack you.
She has 25k of hp and her snake 'babies' have about 400(?) hp.
After being shamefully defeated, Snake woman teleports away into thin air and calls on many guards to attack you before she disappears. Frederico will use Thunder Rage to get rid of an escape way and you follow them through to the exit. Roca stays behind a couple of fights to hold them off for you, and you wait a while with Frederico until she returns. Roca comes through the doorway bleeding and covered in wounds, after she talks, she will turn into Scorpio Star.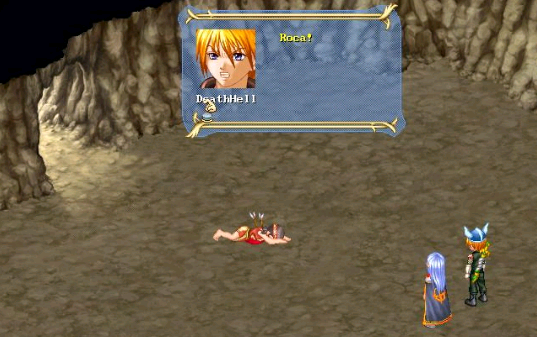 Community content is available under
CC-BY-SA
unless otherwise noted.